FOR IMMEDIATE RELEASE
Sherman Police Chief Zachary Flores and Grayson County Sheriff Tom Watt Receive the 2019 Texoma Health Foundation Community Champion Award
SHERMAN, TEXAS – Board and staff of the Texoma Health Foundation (THF) surprised Sherman Police Chief, Zachary Flores and Grayson County Sheriff Tom Watt at the Sherman City Council Meeting and Grayson County Commissioner's Court this week. Both received the 2019 Texoma Health Foundation Community Champion Award. The annual monetary award honors an exemplary leader making a meaningful impact in the lives of residents living in the foundation's four-county service area through community engagement, collaborative partnerships and innovation.
"Both Flores and Watt were nominated and ultimately selected by the Texoma Health Foundation Board of Directors due to their critical role and demonstrated commitment to a healthier Texoma through their work as the first Co-Chairmen to lead the Texoma Behavioral Health Leadership Team during its development," said THF Board Chairman, William Myers. "Together, they have been strong advocates for change – leading a wide-range of partners who joined together representing law enforcement, the judicial system, educators, private businesses, area funders, mental health providers, healthcare services, consumers and insurance. They have helped to make a difference in stigma, coordination of mental health services, understanding needs, education and creating solutions through a more integrated system of support. Chief Flores and Sheriff Watt are both committed, passionate and invested in improving the lives of others."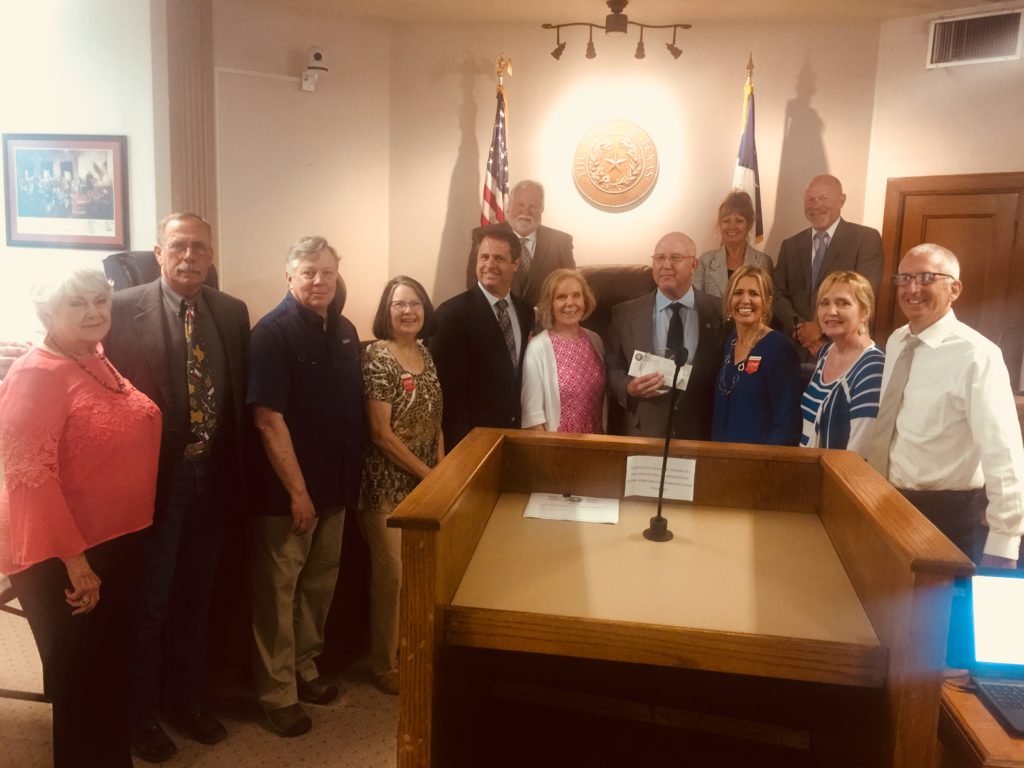 "Work with other foundations and partners across the State allows us to connect to other successful communities – and Texoma continues to stand out as a model for excellence due to leaders like Flores and Watt. Their time and energy is creating change here," said Michelle Lemming, THF CEO.
In addition to the award, Chief Flores and Sheriff Watt each receive a $1,000 charitable gift to be granted in their name to a non-profit charity of choice whose programs and services align with THF's health and wellness mission, and whose work supports residents in THF's service area.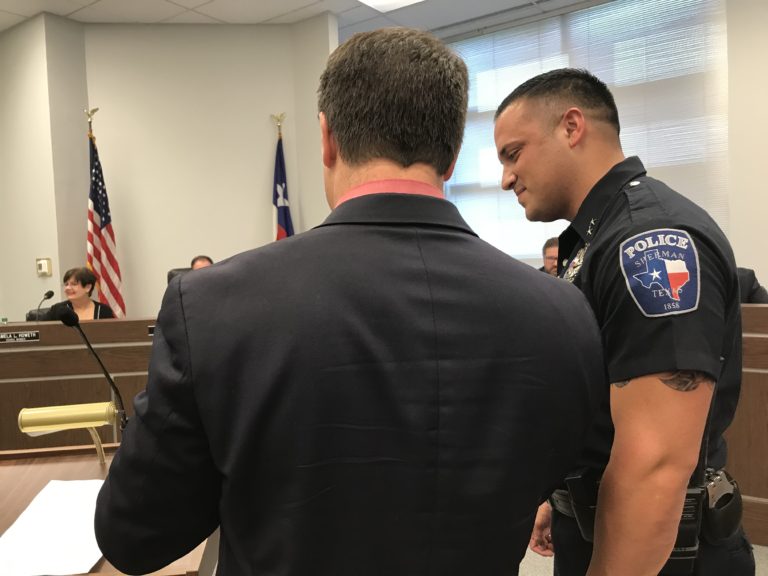 ABOUT
Texoma Health Foundation is a nonprofit community public health foundation. THF was formed in 2007 with a mission to improve the health and well-being of residents in its four-county service area in North Texas and Southern Oklahoma. The Foundation operates direct programs, family endowments and awards grants to area nonprofits with a priority on mental health, access to healthcare services and nursing.
The Texoma Behavioral Health Leadership Team (TBHLT) is the community's hub for mental health and wellness. The Team includes leaders from emergency departments, funders, judicial and law enforcement, managed care, mental health services providers, the region's Veterans hospital, behavioral hospitals, city, county and state representatives, consumers, patients, families, school districts and area colleges.
HOW TO LEARN MORE
Follow us on social media (Twitter, Facebook or Instagram) or visit us on the web at texomahealth.org
Facebook – https://www.facebook.com/texomahealth
Instagram – https://instagram.com/texomahealth
Twitter – @texomahealth
###
Contact
Michelle Lemming, CEO or William Myers, Board Chairman
5036 Reba Drive
Denison, Texas 75020
texomaheath.org
lemming@texomahealth.org
903.337.0755